About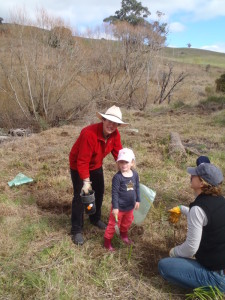 Our vision
The natural environment of our rural community protected and managed in a sustainable way for the benefit of the whole community.
The Riverina Highlands Landcare Network (RHLN) is a Not for Profit community organisation based in Southern NSW.  Our Network is proactively working with landholders and the community to care for our environment and support sustainable agriculture.
Our area is geographically diverse ranging from sub-alpine areas north of Kosciuszcko National Park through to grazing and grain belts on the South-west Slopes and covers the local government areas of Tumut and Gundagai.
The main natural resource issues affecting our region include:
Declining water quality due to willow encroachment, stock access and stream bank erosion
Soil acidity and declining soil fertility resulting in problems such as gully erosion & dryland salinity
Weed invasion from both pasture based and environmental weeds
Native vegetation decline
Drought and climate change
View the Riverina Highlands Landcare Network Strategic Plan.